Academic Summer
Academic Summer - 12-14 year olds
« Back to School Enquire about this Course Visit School Website »
Availability
Jan
Feb
Mar
Apr
May
Jun
Jul
Aug
Sep
Oct
Nov
Dec
Accommodation
Price Range £1,450.00 per week
Price Includes Academic programme, teaching materials, accommodation, trips, activities, food (three meals a day and snacks), laundry, insurance and transfers
Beginners Not for beginners
Class Size 15 maximum
Course Length 1 weeks - 6 weeks
Town / City & Region Sidcot school near Bristol , South West England
Tuition Style Group
Tuition Hours Per Week 30.0
Ages 12 - 14
Course Type Academic Purposes
Other Information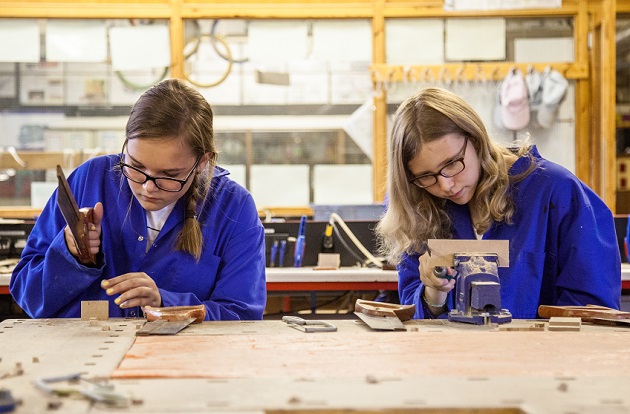 If you are aged 13 – 14 you will follow our Explorers programme. This course covers a wide range of academic subjects such as: arts, social sciences, maths, sciences, and English. We take a cross-curricular approach in the lessons which involve a lively mix of theory and practical work. For example, in science students might extract DNA from a kiwi fruit and then discuss what this influences and why- putting practice into theory and vice-versa. Every lesson encourages you to develop your IT, language, research, presentation and study skills in a friendly and supportive atmosphere.
Learning can be an exhilarating adventure and we're here to help students to make the most of it. Academic Summer's broad range of leisure activities will introduce you to practical leadership skills, curious drama workshops, creative art competitions, canoeing or quizzes, there are endless opportunities to learn new skills and make friends along the way. We also take you on weekday half-day and weekend full day trips to some of the UK's most iconic sights including Oxford, Windsor, London or Bath.
part of the Academic Summer camp experience, you will participate in our unique CPD-accredited Be a Leader course. Develop your skills including adaptability, flexibility, leadership, teamwork, critical thinking, and presentation. Meet our highly successful guest speakers who will inspire you and offer you advice to help you reach your goals. Be a Leader helps you to understand yourself, your skills, strengths and weaknesses. You'll do a series of tests which will shine a light on your true potential and help you to make better, well-informed decisions about your future. We'll help you to be happy, confident and capable of doing things you never thought you could
Camp counsellors are always available to support, encourage and celebrate our campers. Teachers will use tutor times to talk about how you are finding life at the school and to support anyone who might be struggling in their new environment . Through praise and encouragement, we will help you to see how far you have come and how much you can do if you continue to work hard. We believe that this will help everyone to achieve success in all areas of academic and social life.
This programme is running at Sidcot School near Bristol in July and August. You can choose to come from 1 to 6 weeks. We suggest a minimum of 2 weeks to reap the full benefits.
If you wish to apply, please click here
« Back to School Enquire about this Course Visit School Website »