Manor Courses
General English
« Back to School Enquire about this Course Visit School Website »
Availability
Jan
Feb
Mar
Apr
May
Jun
Jul
Aug
Sep
Oct
Nov
Dec
Accommodation Residence
Price Range £932.00 per week - £975.00 per week
Price Includes Tuition, accommodation, activities and excursions
Beginners Beginners Welcome
Class Size 15 maximum
Course Length 1 weeks - 5 weeks
Town / City & Region Brighton , South East England
Tuition Style Group
Tuition Hours Per Week 18.0
Ages 8 - 17
Course Type Junior
Other Information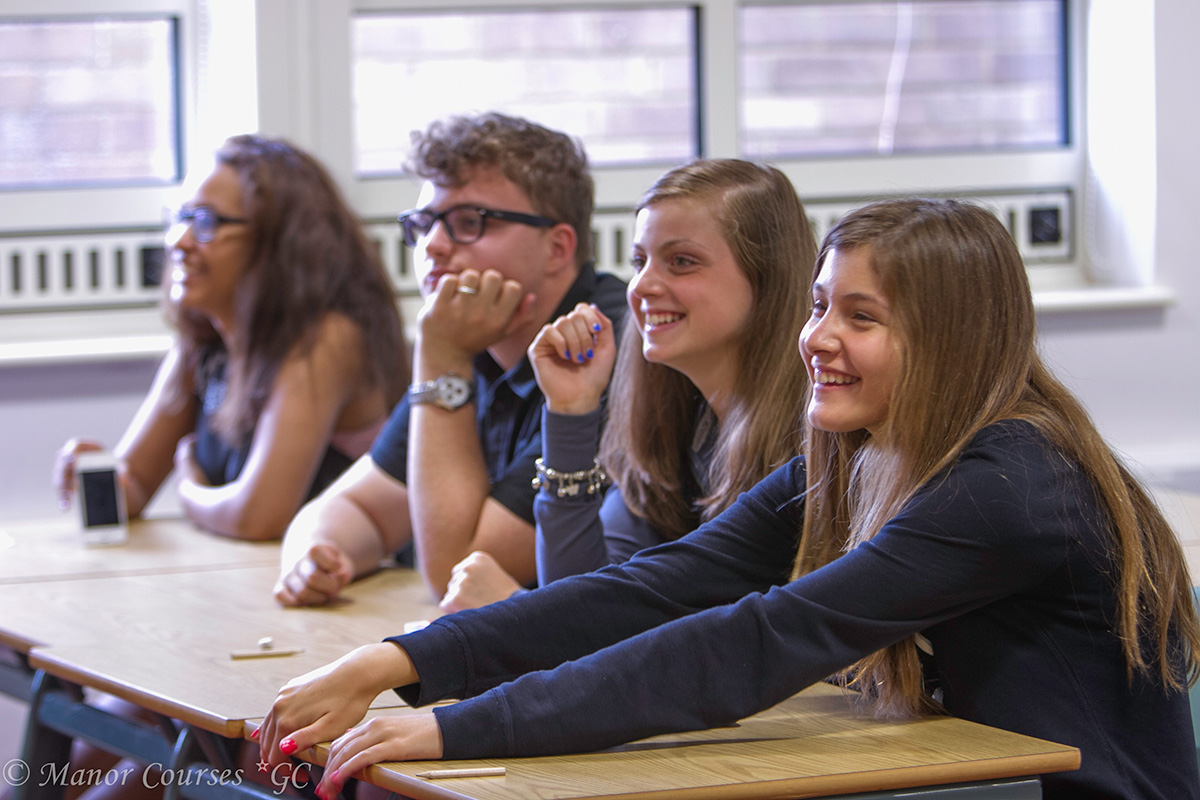 Advance your English communication quickly and easily
Our General English course is delivered by qualified English teachers and is designed to help our students to communicate more effectively and confidently in everyday situations.

We believe in small class size learning (maximum 15 students per class) as the best route to success in learning English. As one of the longest established language schools in England, we attract students from a wide range of nationalities.
Our students benefit from this rich cultural mix and we encourage multilingual classes where we aim to mix 4 or more nationalities per class. This creates a dynamic learning environment for our students and broadens their learning opportunities.
Improve your English grammar knowledge.
Develop your English communication confidence.
Discover culture and places in UK, and in other students' countries.
Share and report your summer experiences.
Demonstrate your progress and recycle the language you have learnt.
---
General English Course Structure

We try to split our students into 2 age groups. So classes are comprised of either 8-14 or 12-17 year olds. All students receive a General English course of 18 hours per week:
5 Language lessons – (90 minutes each)

5 Communication lessons – (90 minutes each)
3 Excursion, Activity & Review lessons (60 minutes each).

---
Dynamic Language Lessons
During English language lessons we focus on accuracy, developing grammar knowledge and usage. Learning English in these lessons typically includes the use of Cambridge University Press course books such as: Your Space, English in Mind and Interactive.
All content is reviewed in weekly Review Lessons and Progress Tests.
---
Communication Lessons

Our English Communication classes are fun and engaging lessons that focus on conversational skills and fluency. Giving students useful strategies to help improve their overall verbal communication. Learning is dynamic and students are given practical opportunities to learn about their other students' lives, contemporary topics, current issues, etc.
---
English learning tailored to ability

Appropriate levels for every child. We provide classes for all levels of ability, but we assume students have already had some exposure to English (either formal education or informal experience).
We provide 3 classes for each of 6 levels: beginners to advanced (or Common European Framework of Reference for Languages (CEFR) levels A1 to C1).

Accurate level placement test at the start: We use a 'Quick Placement Test' (it tests grammar, vocabulary and reading) and an interview to assess oral ability. Students are placed into classes according to their language ability, nationality and age.

Review lessons and monitored learning. At the end of each we review each students progress and at the end of their stay we provide each student with a Manor Courses certificate of attendance and progress report.
English Course Timetable
Each morning students have 2 teachers and 2 different kinds of lessons – this gives students a variety of teaching styles, accents, ages, nationality, gender etc. After break students change classrooms and teachers.
Lessons 1 & 2 – from 9:30-11:00am and 11:30am-1:00pm (5 times per week). These are 90 minute 'Language' or 'Communication' lessons.

Breaks – students leave class for a 30 minute refreshment break, 11:00-11:30am.
Lesson 3 – from 2:00-3:00pm (three times a week). These are 60 minute 'Excursion', 'Activity' or 'Review' lessons. After lunch students return to the same room as lesson 1.
Variations: Once a week 2 classes may be combined for a joint lesson with one teacher. Students may only receive a full complement of 18hrs per week tuition only if they depart after lesson 2 on their day of departure.
« Back to School Enquire about this Course Visit School Website »