Academic Summer
Academic Adults - London
« Back to School Enquire about this Course Visit School Website »
Availability
Jan
Feb
Mar
Apr
May
Jun
Jul
Aug
Sep
Oct
Nov
Dec
Accommodation
Price Range £1,150.00 per week
Price Includes Academic programme, teaching materials, accommodation, breakfast,dinner, insurance, activities and trips
Beginners Not for beginners
Class Size 6 maximum
Course Length 1 weeks - 8 weeks
Town / City & Region DLD College London , London
Tuition Style Group
Tuition Hours Per Week 30.0
Ages 18 - 99
Course Type General
Other Information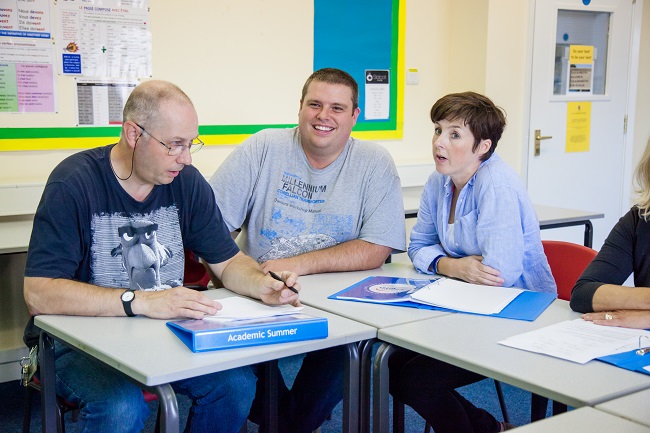 Academic Summer is the home of exciting and versatile summer learning.

If you are aged 18+ you can join our Academic Adults course. You can choose to study one of the following pathways:
- LIBERAL ARTS - this academic option focuses on the arts, humanities, natural sciences and social studies.
- BIOLOGICAL SCIENCES - the study of living things and includes topics such as cell biology and ecology.
- PHYSICAL SCIENCES - this option includes mathematics, chemistry and physics.
- BUSINESS - this pathway includes economics, finance, management and law.
You will be taught by experts in their fields and the lessons are interactive, interesting and high academic level to give you a good introduction to university study. Students from top universities will support you, be involved in teaching and will be good role models for you. They can give you good advice about university life.
Leisure
You can participate in our cultural and fun leisure programme to help you prepare socially. Develop the skills of having and interesting converstation and being interesetd in other people.
Academic Adults offers you something more than the traditional language course where you study grammar rules and learn lists of vocabulary. We base our course on the principles of Content and Language Integrated Learning (CLIL) which the EL Gazette described as "a major methodological revolution sweeping accross Europe."
CLIL has been adopted at universities, colleges and schools in many countries and is the perfect learning and teaching approach for today´s world and its global society, economy and culture. Our Academic Adults course will not only give you a new and exciting approach to learn English.
This programme is running in DLD College in July and August. For more details, click here.
If you wish to apply, please click here.
« Back to School Enquire about this Course Visit School Website »