Academic Summer
Academic Adults - London
« Back to School Enquire about this Course Visit School Website »
Availability
Jan
Feb
Mar
Apr
May
Jun
Jul
Aug
Sep
Oct
Nov
Dec
Accommodation
Price Range £550.00 per week
Price Includes Academic programme, teaching materials
Beginners Not for beginners
Class Size 8 maximum
Course Length 1 weeks - 8 weeks
Town / City & Region DLD College London , London
Tuition Style Group
Tuition Hours Per Week 15.0
Ages 20 - 99
Course Type General
Other Information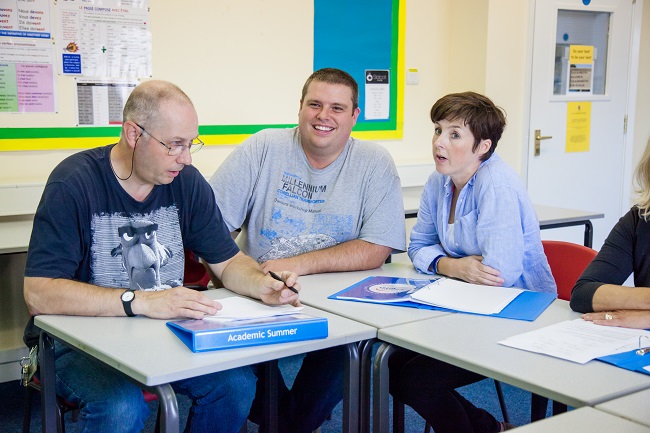 Academic Summer is the home of exciting and versatile summer learning.

If you are aged 20+ you can join our Academic Adults course in the Communicative Use of English as an International Language. This programme is also perfect for parents and/or grandparents of students on Academic Summer and Academic Junior programmes. You can share the experience in the centre of London.
Academic Adults offers you something more than the traditional language course where you study grammar rules and learn lists of vocabulary. We base our course on the principles of Content and Language Integrated Learning (CLIL) which the EL Gazette described as "a major methodological revolution sweeping accross Europe."
CLIL has been adopted at universities, colleges and schools in many countries and is the perfect learning and teaching approach for today´s world and its global society, economy and culture. Our Academic Adults course will not only give you a new and exciting approach to learn English, it will give you an insight into how your children and grandchildren will learn in tomorrow´s world.
You will practise grammar you know, use and add to your active vocabulary and express your ideas and opinions on a wide range of topics. At the same time, you will expand your knowledge of the world around you from the unique setting of Westminster, right at the heart of the English speaking world we all live in the 21st Century.
Course topics
We base our lessons on news, current affairs and global issues and you practise your English Language skills - especially listenning and speaking - as we explore what is happening in today´s world and what may happen in the future. We can´t tell you exactly what topics you will discuss, this will depend on events in the real world, but we can give you the bigger picture and tell you that the themes we will explore will include:
Society - in the world seen from the centre of London
Politics - international and national
Economy - macro and micro
Science & Technology - the changes and challenges of the world we live in
Culture - with a big C and a small C

This programme is running in DLD College from 3 July until 25 August 2017. For more details, click here.
If you wish to apply, please click here.
« Back to School Enquire about this Course Visit School Website »