Heathfield Summer School for Girls, Ascot

School Info

Website
Contact

Helen Madaras
Director
Address

London Road,
Ascot SL5 8BQ,
United Kingdom
Telephone

+44-1344-885197
Fax

+44-1344-890689
Brochure
QR Code
About Us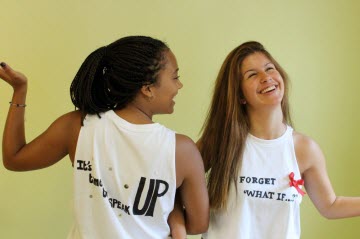 HEATHFIELD SUMMER SCHOOL, for girls aged 8 to 17, has been privately run for 40 years by Heathfield School, one of the country's leading girls' boarding schools. Summer School maintains the same very high standards of education, welfare, personal care and service.
Heathfield is set in extensive, beautiful grounds just outside Ascot and close to Windsor. It is convenient for London, Oxford and the airports.
Heathfield's is the only all girls British Council accredited summer course in the country. We have stayed single sex by request - the girls say they enjoy the single sex environment and as our levels of supervision are high (1:6 staff to students), we are popular with parents who are, understandably, protective of their daughters. Many girls return year after year, and go on to be Assistants, helping with the younger students.
Heathfield's programme includes 20 lessons per week, from beginner to advanced level, and offers extra help to girls going on to boarding school. In addition girls do a lot of drama, including producing their own shows. Specialist staff also lead our extensive range of art, dance, crafts, cookery, sports and excursions. The welfare of our students is of prime concern; a qualified nurse is in residence. All students enjoy excellent facilities, accommodation and food. We offer private tennis coaching and riding lessons as an extra.
Heathfield runs a truly international course with an average of 28 nationalities represented each summer; girls come from all over Europe, the Far and Middle East, Africa and the Americas. Summer School girls also have a unique opportunity to mix with British girls aged 8 to 15, on Heathfield's Summer Camp. This offers overseas students an exceptional opportunity to practise English as we integrate the two programmes with plenty of shared activities.
English with Style: For girls aged 14+ with an intermediate/advanced level of English in our final week, a course offering culture, manners, style, and well-being which contributes to girls' preparation for life as a young adult.
Contact Us
Our Courses