CELC - Christian English Language Centre

School Info

Website
Contact

Steve King
Director
Address

Bridge House, 24 Castle Street,
Christchurch BH23 1DT,
United Kingdom
Telephone

+44 (0)1202 473400
Brochure
QR Code
About Us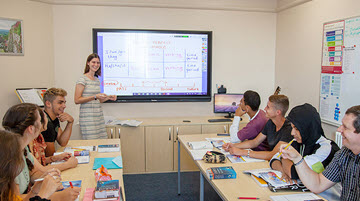 The Christian English Language Centre is a well-established English language school providing quality English language tuition in a relaxed, friendly environment. Founded as a UK school of English in 1977, Celc was originally located in Bournemouth but moved to a new home in nearby Christchurch in 2006.
All of our teaching staff are professionally qualified to teach English to speakers of other languages and very committed to offering you the best possible tuition.
The whole Celc team is dedicated to ensuring that your English improves significantly while you are at Celc. If you are looking for an English course in the UK – 2 weeks to 11 months, we are confident that we can exceed your expectations. That's why, in addition to aiming to provide the best possible English tuition, we will do all we can to help you have a wonderful experience in the UK. We offer sports, excursions and other social activities, as well as friendly advice about how to make the most of your stay. Our homestay settings are also there to make you feel welcome and cared for.

We are accredited by the British Council, an organisation that inspects English language schools in Britain to ensure that they meet high standards of quality for those wishing to study English courses in the UK. We are also members of EnglishUK & EnglishUK South, the national association of accredited language centres and its regional expression, RALSA, the association of accredited English language schools in Bournemouth, and the IEF, that pulls together all agencies working with international students in our region.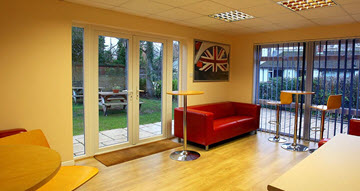 Contact Us