Embassy Summer

School Info

Website
Address

1 Billinton Way,
Brighton BN1 4LF,
United Kingdom
Telephone

+44 (0)1273 339400
QR Code
About Us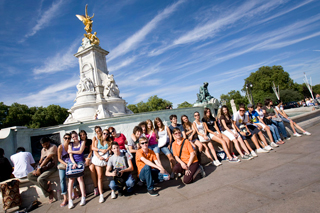 With a maximum of 15 students per class, you will enjoy learning through exercises focusing on speaking and listening.
Every Embassy Summer centre has classes for every ability level, from Beginner (level 0) to Advanced (level 5).
Embassy Summer school teachers are qualified EFL (English as a Foreign Language) teachers. Each school has a knowledable and dedicated Director of Studies who oversees the programme of English teaching.
Each Summer school student has 15 hours of tuition (including testing and induction sessions) in English each week. This is divided into 4 lessons of 45 minutes per day
There are a maximum of 15 students in each class
There are mixed nationalities in each class
All learning materials are provided on loan in class
Computers, video, data projectors and other modern technology is used to enhance the teaching in some of our schools.
And don't miss our superb Embassy Academy programmes! Create the perfect summer experience by combining English language tuition with a wide choice of sporting and academic courses provided by professionally qualified and experienced tutors set in the stunning grounds of one of our exclusive British boarding schools.
Contact Us
Our Courses