Nacel English School, London

School Info

Website
Contact

Anabela Barros
Principal
Address

53-55 Ballards Lane,
London N3 1XP,
United Kingdom
Telephone

+44 20 8343 3567
Fax

+44 20 8343 2299
Brochure
QR Code
About Us
Nacel English School, London offers high standards of teaching, and is located in the pleasant residential area of Finchley in North London. The College is on the main High Street, surrounded by numerous shops, restaurants, cafes and transport connections (two minutes' walk to both the underground and buses).
Established in 1990, and occupying two classical buildings, the College is in a safe area which is ideal for studying; yet it is only 20 minutes from the city centre. It gives students the best of both worlds.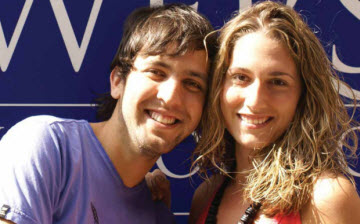 Our College has a warm and welcoming atmosphere, enabling the students to learn in an environment that contributes in a positive way to language development. Combining this with the high standards of teaching already established, the College offers students the opportunity to progress at a pace that makes learning worthwhile and enjoyable. The students feel at ease, whilst making real progress in all areas.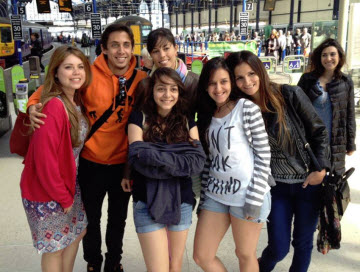 We provide high-quality education – with personal attention – at very competitive prices; comfortable facilities, and a secure environment that make learning a pleasure. Our experience and expertise in international education enables us to offer a basis for a successful future to students from all over the world.
We look forward to welcoming you to Nacel English School!
WHY STUDY AT Nacel?
QUALITY EDUCATION with PERSONAL ATTENTION
Located in a desirable, safe residential area of London.
Local host family accommodation, all inspected by the College (maximum 4 underground stops).
Residential Halls accommodation
A friendly and welcoming environment.
Affordable education and with no extra tuition fees for exam classes.
Education of the highest quality, accredited by all top official bodies.
English Language Courses from beginner to proficiency level.
University of Cambridge ESOL Exam Preparation Courses, including: • FCE, CAE & CPE • IELTS • BEC
Very high exam pass rate
English for Professionals (ESP Courses): Medicine & Biology, Chemistry, Finance, Banking & Accounting, Oil & Gas, Engineering, Human Resources, Executive Management & Marketing.
Tailored one-to-one courses to meet individual student needs.
Teacher Training Refresher Courses.
Highly-qualified, experienced, dedicated teachers.
Latest, most effective teaching methods.
Latest technology, equipment and resources, including dual-touch interactive whiteboards.
Continuously monitored progress for all students with one-to-one tutorials and level testing every month.
Varied weekly social programme - We are always at the heart of the London social scene!
Very high student satisfaction rate.
Contact Us
Our Courses