Thames Valley Summer Schools
School Info

Website
Contact

Jonathan Wright
Principal
Address

13 Park Street,
Windsor SL4 1LU,
United Kingdom
Telephone

+44 (0) 1753 852001
Fax

+44(0) 1753 831165
Brochure
QR Code
About Us
If you can't come to us, we'll come to you. Our popular online classes are back this year and bringing the very best classrooms into your home. For just £150 per week, you can expect virtually:
the same English experience;
the same level of involvement;
the same focus on speaking and listening skills;
the same excursions.
It's an unbeatable package and you can choose from 1 or 2 week courses, with 7.5 hours of live, interactive tuition per week in small classes. Why not view our Course Dates & Fees / Times for more info?
For over 45 years, we've been helping young people from all over the world to improve their English. During this time, over 65,000 students have spent the summer with us.
We offer a range of 2 - 4 week courses in Spoken English for 8 - 17 year old boys and girls
Our four centres are based at prestigious boarding schools chosen for their location and the excellence of their facilities: St. George's School in Ascot, Epsom College, and St. John's School in Leatherhead (all near London), and Rugby School, near Stratford-upon-Avon.
Our courses are among the very few in the country to concentrate on the Trinity College examinations in spoken English. Last year our pass rate was 99%, with 86% of students achieving Merit or Distinction. We also offer an IELTS Examination course at Rugby and a Future Leaders course at Epsom.
As well as a multi-activity afternoon programme, all of our schools offer specialist Afternoon Academy courses that give you the chance to learn new skills from external qualified instructors. Chose from Art & Design, Bushcraft, Coding, Cooking, Golf, Horse Riding, Mobile App Design, Performance Arts, Photography, Reading & Writing Skills, Robotics and Tennis.
All our centres are residential and multi-national with students from all over the world.
The ratio of adults to students is 1:5 and dedicated staff are responsible for students' safety and welfare 24 hours a day.
You'll have the opportunity to mix and make friends with English boys and girls of a similar age to yourself. There's one English School Friend in each class.
"The teachers are friendly and always ready to help you. The classes helped me to improve my spoken language skills, I've learned many new words. I found here a lot of new friends, who I will miss a lot. I've also met English School Friends, who are very smiley and interesting to talk with." Valeriia Kim, Russia.
Click on our website. Watch our videos, see our courses in action.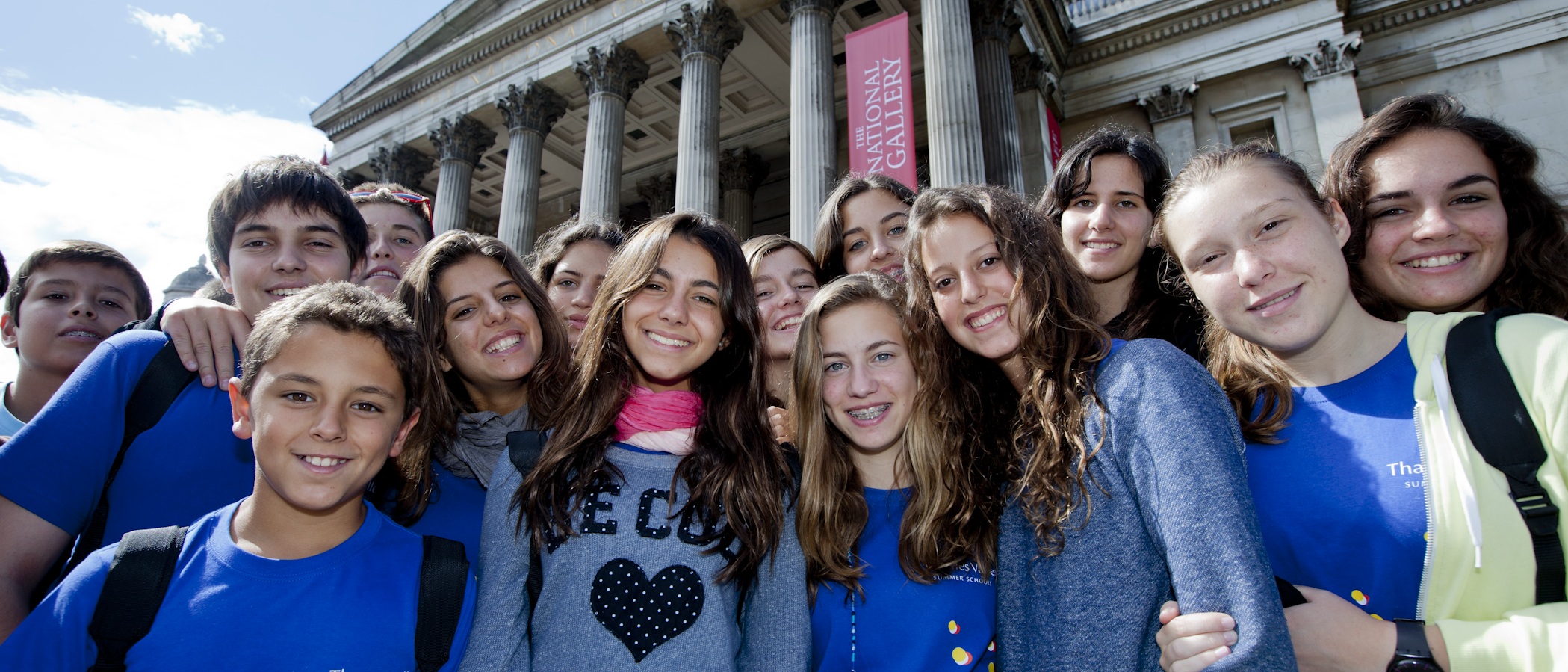 Contact Us
Our Courses