Nab Cottage / English Language in the Lakes

School Info

Website
Contact

Tim Melling
Director
Address

Nab Cottage,Rydal,
Ambleside LA22 9SD,
United Kingdom
Telephone

+44-15394 35311
Fax

+44-15394-35493
Brochure
QR Code
About Us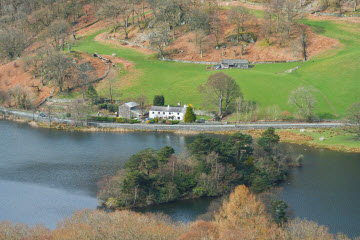 Nab Cottage is a family, a language school and an international community - all in one. It is a small school near the village of Ambleside in the middle of the countryside. It has residential accommodation where teachers and students live together in a lakeside cottage surrounded by mountains.
If you're looking for an adult course which is refreshingly different, which is nothing like you experienced at school, which moves excitingly beyond traditional models of learning and will have you communicating easily and confidently within days - then you may be interested in Nab Cottage
You will find a new and alternative way of learning - using holistic and experiential methods.
Experiential methods:
Engage the learner at a more personal level
Involve activity and learning through doing
Encourage students to be work together in real situations
You will be thinking in English after a few days and will be motivated to speak confidently and fluently.
The programme
There are 4 teachers and up to 20 students on the programme at any time. We make sure that each student has plenty of personal guidance and support and achieves their maximum potential.
Each week involves 35 contact hours. This includes:
small group classes, average 6 people
one to one activities
small group activity sessions
guided study sessions
large group/whole community sessions
There is a lot of interaction in English - with us and our teachers, with each other, and with the local community. There is English in nature with guided walking, yoga, relaxation and massage, and English with creativity with art, craft and dancing, and opportunities for cooking, visiting gardens, and voluntary work in the area. We also offer sporting activities including windsurfing, sailing, canoeing, climbing and mountain biking.
The accommodation
Nab Cottage is in the centre of the Lake District National Park - it is an idyllic situation, a few metres from Rydal Water and with wonderful walks in all directions. We can swim and canoe on the lake. There are gardens around the cottage and many peaceful corners for reading and relaxing.
All students live with us in the cottage, sharing our home and all the facilities. There are bedrooms, dining rooms and sitting rooms in the cottage and classrooms and workshop space in the converted barn just next door.
There are 2 small and friendly villages nearby and the local people enjoy meeting our students.
Nab Cottage is 2 hours north of Manchester airport.

Contact Us
Our Courses