Discovery Summer

School Info

Website
Contact

Jane Merrick
Managing Director
Address

33 Kensington High Street,
London W8 5EA,
United Kingdom
Telephone

+44-20-7937 1199
Fax

+44-20-7937 3344
Brochure
QR Code
About Us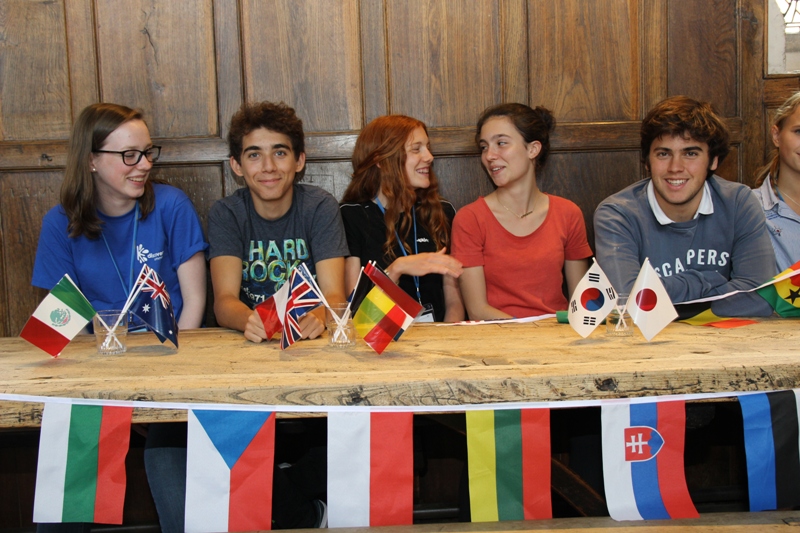 Update April 2020: We are now offering online 1:1 or 2:1 classes for juniors and adults of all levels. Please visit the online learning page of our website for details.
Our short, intensive summer courses combine learning with a great "British" experience.
We offer a wide range of residential courses in top UK boarding schools for students aged 8-17, as well as non-residential courses in London for juniors (5-17 years) and adults (18+) - late June to mid-August.
In our 2018 British Council inspection we were awarded 14 strengths out of a possible 15 and are an EL Gazette Centre of Excellence.
Watch our videos to see our fantastic facilities, stimulating teaching and caring staff
Why choose us? (residential courses)
Our nationality mix - last summer we welcomed students of over 50 different nationalities; we limit the number of students speaking the same language
Make English friends and speak English naturally all day long. Up to 10% of our students are English Student Hosts, of your age, who will be living on campus with you
Our centre locations - in top independent boarding schools with outstanding facilities
Intensive English, maximum progress
Focus your studies by taking the Trinity Exam in Spoken English, or join our IELTS, PET or FCE exam preparation courses
Action-packed activity/excursion programme including Warner Bros. Studio Tour, London, Theme Parks, West End musicals
Excellent student care - Staff/student ratio at least 1:4
Experience British culture
All-inclusive programmes with no hidden costs
Over 60% of our staff came back last summer
Nearly 30% of our students return each summer
English + Multi-Activity Courses - (8 - 17 years)
Our English + Multi-Activity centres: Radley (11-14, 14-17 year olds), Shrewsbury (11-16 year olds), ACS Cobham (10-13 years) and Marymount (8-13 year olds) have been selected for their prime locations and extensive range of first-rate facilities. We offer 20-22.5 hours' English per week + a full afternoon and evening activity programme 7 days a week.
Global Young Leaders - ACS Cobham (12-16 years)
Close to London, Cobham offers an innovative programme to prepare you for your future education. This 2 or 4 week programme combines English, Young Entrepreneur, STEM and Presentation Skills.
Pre-University - Winchester College - (14 - 17 years)
A high level programme for students with upper intermediate to proficiency level English. A stimulating college environment where students will be challenged to explore new avenues of learning. Students choose different Major and Minor subjects each week: Business and Economics, Drama, Film Making, IELTS/Academic English, International Relations, Advanced STEM, Creative Writing, Cultural English, Applied Maths, Debate, Digital Photography, IELTS Speaking & Listening, Politics, Philosophy.
Sports & Tech Academy + English - Shrewsbury School - (11 - 16 years)
An intensive programme for those who are passionate about sports or fascinated by technology - all taught in English. 15 hours' English classes per week + 12-15 hours' intensive sports coaching, dance or tech classes. Coaching available in: Dance, Tennis, Golf, Horse-riding, Adventure Sports, Tech Academy: Coding with Raspberry Pi - enables you to explore coding in a fun and practical way.
London Collingham - juniors (5 -17 years) and adults (18+)
Our Family London courses offer English tuition in the mornings or afternoons. No accommodation is offered. The school is situated opposite a leafy square in Kensington 5 mins from Gloucester Rd and Earls Court Underground stations. Monday to Friday 09:00-12:30h OR 13:30 - 17:00h (15 hours' tuition per week).
London Collingham - Full Day - Teens (13-17 years)
English classes in the morning + afternon activities and 3 explore London visits per week. Monday to Friday 09:00-17:00h (15 hours tuition per week). No accommodation is offered.
London Queen's Gate - Full Day - juniors (7-13 years)
20 hours per week English tuition + activities. No accommodation is offered. The school is just a few minutes walk from the Natural History Museum in Kensington and 5 mins from Gloucester Rd and South Kensington Underground stations. Monday to Friday 09:00-17:00h
London Marymount - Full Day - juniors (8-13 years)
Monday to Friday. 20 hours' tuition per week with afternoon sports, arts & crafts. 1 half-day excursion per week. Course held at Marymount International School, Kingston-upon-Thames. Ideal for families based in central London who are looking for a full and varied day course for their children. A private coach meets students at a drop-off/pick-up point near Gloucester Road Underground Station and takes them to Marymount International School which is just 12km away. The coach meets students at 08:30h and returns by 18:00h.
Contact Us
Our Courses