Torquay International School

School Info

Website
Contact

Kevin McNally
Director
Address

15 St Marychurch Road,
Torquay TQ1 3HY,
United Kingdom
Telephone

+44 (0)1803 298854
Fax

+44 (0)1803 299062
Brochure
QR Code
About Us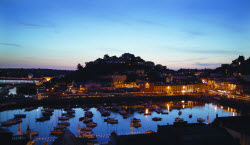 TORQUAY (pop. 64,000), on the English Riviera in the South West England, is famous for its beaches, palm trees and lovely scenery as well as having the mildest climate in Britain. It was the birthplace and home of Agatha Christie, one of Britains more celebrated authors. The surrounding Devon countryside is beautiful. Nearby Dartmoor is a wonderful place for walking, wildlife and is the setting for Sherlock Holmes' famous story The Hound of the Baskervilles!
THE SCHOOL, known as TIS, was founded in 1972 and since then over 19,000 individuals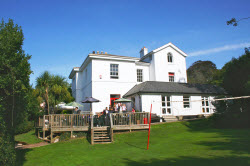 aged 16 to 80 from at least 70 countries have learnt English with us. Most of them have been recommended to TIS by friends and colleagues. We are close to the town centre and 15 minutes walk from the harbour and yachting marina.
FACILITIES include a Computer Centre with internet and e-mail access, Language Laboratory, Library, 20 classrooms, gardens, volley-ball court, students' lounge and lunch service. There are usually 20-30 nationalities here and 60 to 100 students.
SMALL CLASSES enable us to focus on individual needs and teach in an interactive way, building confidence and communication skills.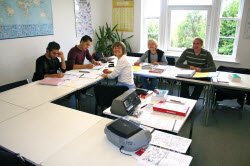 QUALIFIED, motivated and experienced teachers specialise in communication skills for business and English for international banking and finance. In addition to General English we offer academic study skills and pre-sessional English with IELTS, Cambridge and TOEIC examination courses. Our Academic Counsellor is available with advice on colleges and universities in Britain.
ACCOMMODATION is very important; we choose the best host families available, all offering a warm welcome and within walking distance of the school. Executive homestays, Club TIS hotel and Apartments are also available.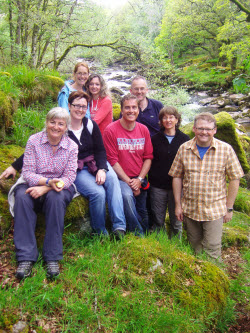 THE SOCIAL PROGRAMME has something for everyone with sports and activities to suit all tastes as well as excursions to Oxford, Bath, London, Cornwall and Stonehenge. The programme is fun, enjoyable and relaxing. The multi-national atmosphere encourages everyone to mingle and enjoy learning English together.
TIS is also a member of IALC, the International Association of Language Centres and TEN The English Network.
For more info look at: http://www.tisenglish.co.uk/
Contact Us
Our Courses
Local Agents