Academic Juniors aged 7-12
Availability
Jan
Feb
Mar
Apr
May
Jun
Jul
Aug
Sep
Oct
Nov
Dec
Accommodation Residence
Price Range £1,350.00 per week
Price Includes Academic programme, accommodation, full board, activities, trips, laundry, insurance and airport transfers
Beginners Beginners Welcome
Class Size 12 maximum
Course Length 1 weeks - 6 weeks
Town / City & Region Sidcot school near Bristol , South West England
Tuition Style Group
Tuition Hours Per Week 20.0
Ages 7 - 12
Course Type Academic Purposes
Other Information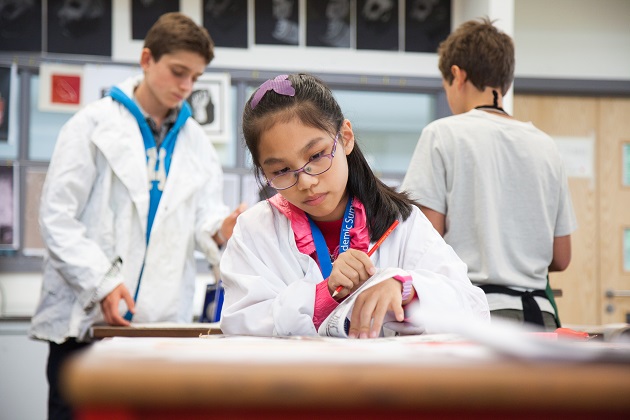 At
Academic Adventurers
we aim to help all students to achieve their personal best in every subject. We see every student as an individual and encourage them not to compare themselves to other people but to focus on what they can do, what they want to be able to do and how we can get there.

The lessons are excitingly cross-curricular. This means that students in a history lesson may also be developing their skills in drama, design technology and geography. What is really great about this approach is that it allows students to put their learning into practice and to use their strengths in one area to support themselves an others in an area they are less confident in.

Learning is a fascinating journey and we're here to help students to make the most of it. Academic Adventurers' broad range of exhilarating leisure activities will introduce students to talent shows, charity events, treasure hunts, sports, spy missions, quizzes, dance or cookery workshops. There are endless opportunities to learn new skills and make friends along the way. And we run weekday half-day and weekend full day trips to some of the UK's most iconic sights including London, Oxford, Windsor, Woodlands Adventure park and much more.

Camp counsellors aim to support, encourage and celebrate. Teachers will use tutor times to talk about how they are finding life at the school and to support their child who want to phone home or a buddy for a shy student we are there to support them. Through praise and encouragement we will help our mentor groups to see how far they have come and how much they can do if they continue to work hard. We believe that this will help all of the students to achieve success in all areas of academic and social life.

We are running Academic Adventurers programme in Sidcot school near Bristol in July and August. You can choose to come from 1 to 6 weeks. We normally suggest to arrive for at least two weeks. Our arrival and departure day is a Saturday.