Accommodation Homestay / Residence / Self-catering
Price Range £35.00 per week - £53.00 per week
Price Includes
Beginners Beginners Welcome
Class Size 15 maximum
Course Length 1 weeks - 48 weeks
Town / City & Region London , London
Tuition Style Group
Tuition Hours Per Week 15.0
Ages 16 - 99
Course Type General
Other Information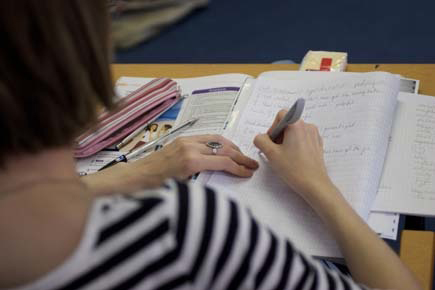 Students learn to communicate effectively and more fluently in everyday English. The courses are suitable for students from all over the world from the age of 16 upwards. At ICE, we aim to teach real English that real people use in both formal and informal contexts. For this reason, we insist our teachers are native speakers.
We provide six levels of general language tuition* On enrolment, students take a test to find which class is best for them. These are:
Beginner

Elementary

Pre-Intermediate

Intermediate

Upper Intermediate

1st Certificate

Advanced
Afternoon General English Courses run from 12.30 to 3.30pm.
See our General English full-part time Afternoon Courses London page for more details.
*Please note, classes run subject to class numbers.