University of Wolverhampton International Academy
Pre-sessional English courses
« Back to School Enquire about this Course Visit School Website »
Availability
Jan
Feb
Mar
Apr
May
Jun
Jul
Aug
Sep
Oct
Nov
Dec
Accommodation Residence
Price Includes Please check the International Academy website for tuition hours and costs
Beginners Not for beginners
Class Size 22 maximum
Town / City & Region Telford , Central England
Tuition Style Group
Tuition Hours Per Week 20.0
Ages 18 - 99
Course Type Academic Purposes
Other Information
Course details
The online Pre-sessional English and Academic Skills courses develop the knowledge and confidence needed to communicate in the four core skills of speaking, listening, reading and writing. We offer varying lengths of Pre-sessional English language courses for different levels of learners. The courses are designed for international students or for students whose first language is not English who do not have the required level of English and wish to study at undergraduate or postgraduate level at the University of Wolverhampton. Upon successful completion, and subject ot professional body requirements students will be able to progress to most undergraduate or postgraduate courses at the University of Wolverhampton, excluding professional related courses needing a PSRB requirement such Nursing, Teaching, Social Work, Pharmacy etc. Please check individual course entry requirements. (Please note that entry levels are subject to minimum band scores).
During this course, you will extend your range, accuracy and use of language (reading, writing, listening and speaking) while developing knowledge about the learning context for Higher Education in the UK, as well as the language and academic skills necessary for successful University study.
The course aims to develop confidence in your use of English, with a focus on communication skills in an academic context and the development of a student voice through the application of critical thinking. On completion of the course, you should feel prepared to start your chosen course of study at Wolverhampton University.
Special features:
Intensive Language development
Project work and autonomous learning skills development
Practice in academic writing, presentation skills, and dealing with academic texts in English (both spoken and written)
An introduction to the University and its academic culture
Maximum class size: 22
The International Academy offers Pre-sessional courses from 4.5 to 5.5 entry which are currently being delivered online due to the COVID-19 virus. Please check our website for the most up- to-date information.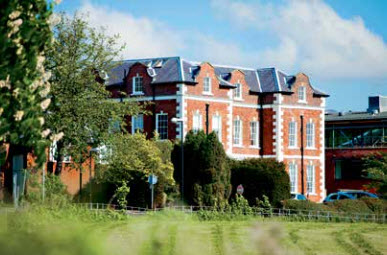 Contact us and find out more about the Pre-sessional English and Academic Skills courses: https://www.wlv.ac.uk/englishlanguagepresessional
Tel: +44 (0) 1902 322525
Email: ia@wlv.ac.uk
Web: www.wlv.ac.uk/ia
Facebook: www.facebook.com/wlvia
« Back to School Enquire about this Course Visit School Website »