Manor Courses
English On The Road - Study Tour
« Back to School Enquire about this Course Visit School Website »
Availability
Jan
Feb
Mar
Apr
May
Jun
Jul
Aug
Sep
Oct
Nov
Dec
Accommodation Residence / Hotel
Price Range £2,495.00 per week
Price Includes English tuition, excursions entrance costs, full board & accommodation, activity programme
Beginners Not for beginners
Class Size 15 maximum
Course Length 2 weeks
Town / City & Region Brighton , South East England
Tuition Style Group
Tuition Hours Per Week 15.0
Ages 15 - 17
Course Type Academic Purposes
Other Information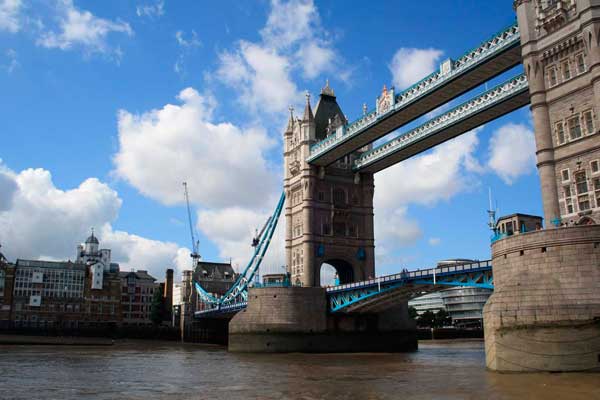 ENGLISH ON THE ROAD COMBINES A 1-WEEK RESIDENTIAL ENGLISH COURSE AT MANOR COURSES INTERNATIONAL SUMMER SCHOOL FOLLOWED BY A 1 WEEK STUDY TOUR OF LONDON WHERE STUDENTS CONSOLIDATE THEIR LANGUAGE LEARNING BY EXPLORING THE CITY OF LONDON!
Manor Courses offers this programme to small groups of 6-15 students aged 15, 16 & 17 and with a minimum English level of B1.
The aim of this study tour is to complement our more traditional English language course with an extra week "on the road". Students will be accompanied by an experienced English teacher and one assistant (one female and one male both having had appropriate checks). On this fun and informative tour, students will practice their English whilst learning more about the country and culture of the language they are studying. Through culture it is easier to understand what makes a language function as it does, what makes it "tick" and seeing something with your own eyes gives you an appetite for wanting to learn more about it!
Half of this course is not part of our Residential English Language Course, although we do consider it an 'academic course'.
---
Objectives

This alternative study week is designed to explore a wide range of topics and vocabulary- from sport, to art, to history, literature and science. There is a different theme with a different attraction every day.
There is no formal classroom environment. This is a fluid, spontaneous course which takes advantage of the resources London and the UK have to offer and the emphasis is on communication and the real world.
---
Course Details

In the morning:
Students will meet for breakfast (with the teacher) to discuss the theme of what they are going to see. They will be given study packs, vocabulary work and all the guidance and information they need to achieve their full potential.
In the afternoon:
Students will be accompanied to the attraction; they will spend time on various learning activities; there will also be time for more general sightseeing, food and shopping during the course of the day.
In the evening:
There will be time with the teacher to debate what they have seen and done, exchange opinions and impressions and at the same time make long-lasting new friendships before deciding how to spend the evenings. A variety of activities will be available.

Summary of Main Attractions
Day 1 – Pick-up from HURST college and transfer to the hotel
Day 2 – The Thames Path: The Globe Exhibition, The Golden Hinde, The Tower of London, The Walkie Talkie Skyscraper.
Day 3 – Canary Wharf: Docklands Museum. Boat to Westminster
Day 4 – Hampstead: Kenwood House. Keats House, The Emirates Stadium. Shopping in Hampstead
Day 5 – Greenwich: Greenwich Meridian & Observatory, Naval Museum, Cutty Sark.
Day 6 – Camden Town: Boat trip along Regent's Canal and London Zoo. Shopping
Day 7 – Richmond: Hampton Court. Shopping in Wimbledon
Day 8 – Departure
Entrance to the above attractions shown in green are included in the overall price.
FIND OUT MORE ABOUT THIS INCREDIBLE COURSE! >>
« Back to School Enquire about this Course Visit School Website »