University of the Arts London, Language Centre
General English with IELTS Preparation (20 hours a week)
« Back to School Enquire about this Course Visit School Website »
Availability
Jan
Feb
Mar
Apr
May
Jun
Jul
Aug
Sep
Oct
Nov
Dec
Accommodation Homestay / Residence / Self-catering
Price Range £325.00 per week - £385.00 per week
Price Includes Regular tutorials, internet and email access, certificate of attendance, access to all UAL libraries and other facilities.
Beginners Not for beginners
Class Size 15 maximum
Course Length 2 weeks - 24 weeks
Town / City & Region London , London
Tuition Style Group
Tuition Hours Per Week 20.0
Ages 16 - 99
Course Type Academic Purposes
Other Information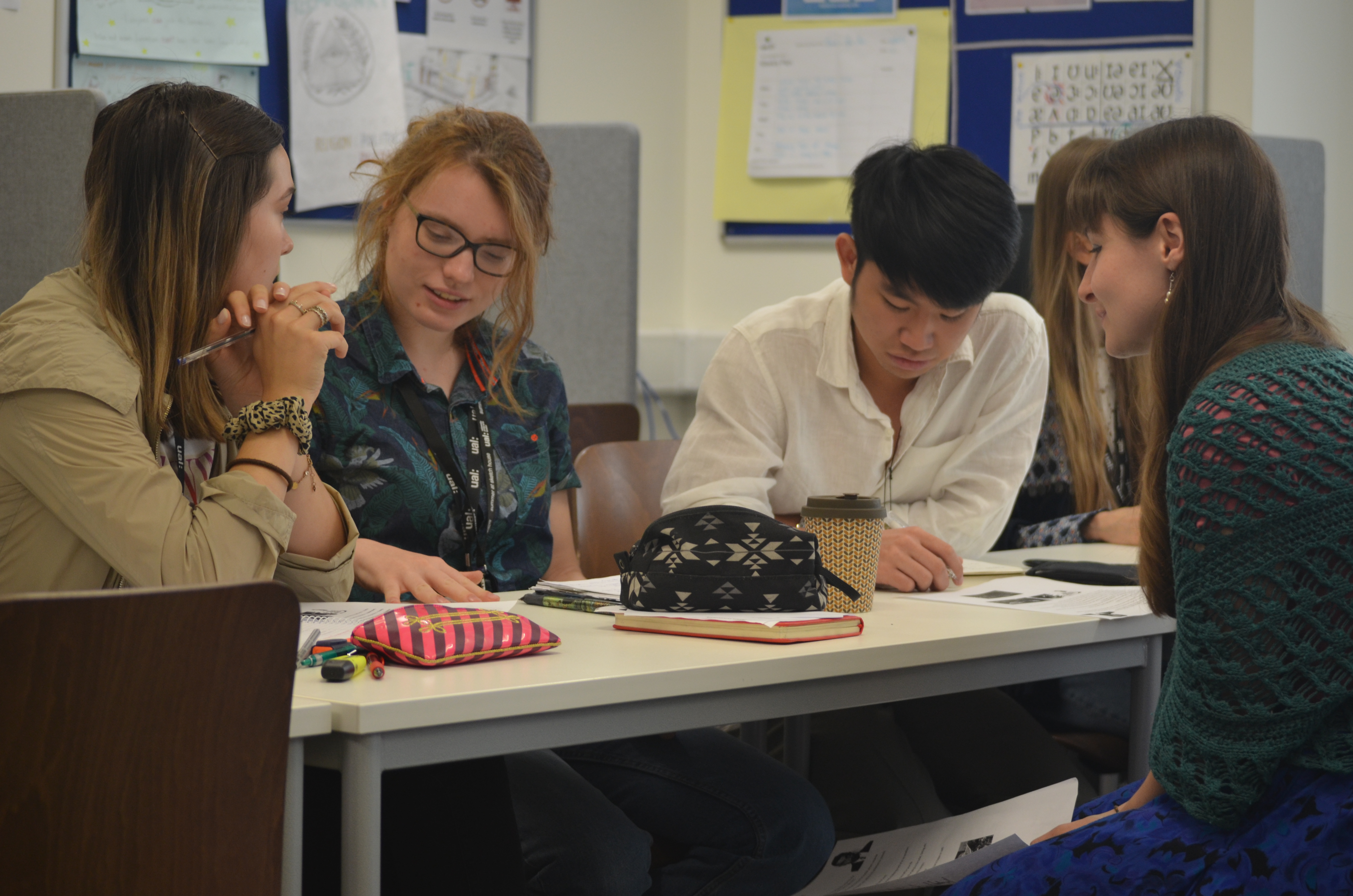 General English with IELTS Preparation (20 hours a week)
Study 20 hours of General English a week in our unique creative environment.
Add five hours per week of IELTS preparation classes to your 15-hour General English course.
IELTS is the preferred English language test for many universities and academic institutions in the UK. The test examines four key sections: listening, reading, writing and speaking. If you want to progress onto a degree course after studying at the Language Centre, a good understanding of the IELTS test is very useful.
Minimum level of English required: Intermediate
General English is taught within a creative context. Our teachers not only use standard General English textbooks and materials but also other authentic resources around art, design, fashion and media. The classes also include discussions, projects and class excursions.
« Back to School Enquire about this Course Visit School Website »