ECS Scotland
TOLES Legal English course
« Back to School Enquire about this Course Visit School Website »
Availability
Jan
Feb
Mar
Apr
May
Jun
Jul
Aug
Sep
Oct
Nov
Dec
Accommodation Homestay / Hotel
Price Range £1,295.00 per week
Price Includes Teaching, all materials, one afternoon excursion per week, tea/coffee at morning coffee break, WiFi, progress report
Beginners Not for beginners
Class Size 5 maximum
Course Length 1 weeks
Town / City & Region Edinburgh , Scotland
Tuition Style Group
Tuition Hours Per Week 30.0
Ages 18 - 100
Course Type Law
Other Information
IMPROVE YOUR PRACTICAL LEGAL ENGLISH SKILLS AND GAIN A RECOGNISED TOLES* QUALIFICATION IN LEGAL ENGLISH
Total 40 hours: 30 classroom hours in Edinburgh + 10 hours pre-course tasks
This intensive 30 hour course in Edinburgh focuses on:
-The accurate use of grammar and vocabulary in both written and spoken English
-Legal vocabulary, both general and specific
-Developing letter/email writing and drafting skills in good English
-Enhancing negotiating and presentation skills when working in English
-Business and contracts vocabulary
-Preparation for the TOLES* Higher/Advanced exam which is taken at the end of the course
-Maximum 5 students per group
10 hours pre-course (5 x 2 hours) Legal English self-study tasks to do in your own country as preparation before the start of the classroom course in Edinburgh.
You will be sent exercises focusing on grammar accuracy, vocabulary and Legal English written tasks. These will be emailed to you and corrected prior to your arrival in Edinburgh.
2020 course dates:
14th - 18th March. TOLES exam on 19th March 2020
20th - 24th June. TOLES exam on 25th June 2020
14th - 18th November. TOLES exam on 19th November 2020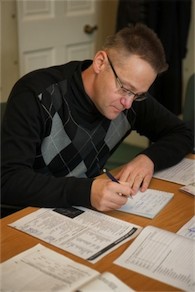 Improve your written Legal English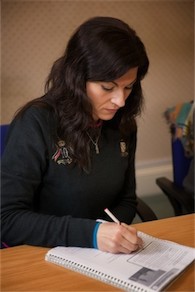 Gain an internationally recognised Legal English exam, TOLES.
* TOLES (Test of Legal English Skills) is a unique, internationally-recognised examination which can be taken at three distinct levels:
 TOLES ADVANCED - a two-hour exam which tests legal reading, writing and drafting skills, together with knowledge of register and business English language. Suitable for those with a good B2 – C2 level of general English.
 TOLES HIGHER - which tests legal reading and writing skills (90 minutes) and legal listening skills (30-45 minutes). Suitable for those with a B1 – B2 level of general English.
 TOLES FOUNDATION - a test of legal reading and writing (90 minutes), with a focus on practical legal vocabulary. Suitable for those with an A2 level of English upwards.
« Back to School Enquire about this Course Visit School Website »