ECS Scotland
Academic English Summer Course
« Back to School Enquire about this Course Visit School Website »
Availability
Jan
Feb
Mar
Apr
May
Jun
Jul
Aug
Sep
Oct
Nov
Dec
Accommodation Homestay / Hotel
Price Range £365.00 per week
Price Includes Teaching, all materials, one afternoon excursion per week, tea/coffee at morning coffee break, WiFi
Beginners Not for beginners
Class Size 5 maximum
Course Length 4 weeks
Town / City & Region Edinburgh , Scotland
Tuition Style Group
Tuition Hours Per Week 15.0
Ages 18 - 100
Course Type Academic Purposes
Other Information
ECS Scotland's Academic English Summer Course is especially for students who would like to improve their English language skills before starting their studies in an English speaking country or university where the language of tuition is in English.
Course dates: 17th August - 11th September 2020
During the Academic English course students will:
· Practise note taking and summarising texts
· Give presentations and work on pronunciation
· Develop reference and citation skills in English
· Refine reading skills
· Listen to and watch real lectures
· Learn to pick out key points in lectures and talks
· Work on grammatical accuracy
· Expand vocabulary in an academic context
This course can also be combined with a 5 hours per week General English course in the afternoons.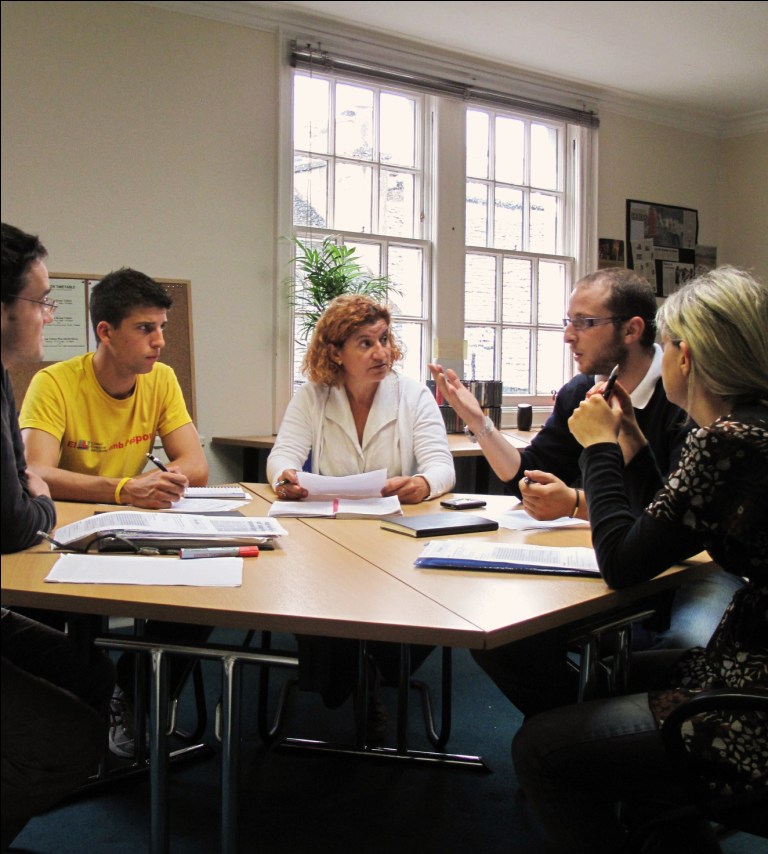 The Academic English summer courses run in 4 week blocks and consist of 15 hours per week of contact classes + 7 hours per week of guided self-study in the form of readings, writings and presentation preparation.
« Back to School Enquire about this Course Visit School Website »